You don't have to settle for less in your next project!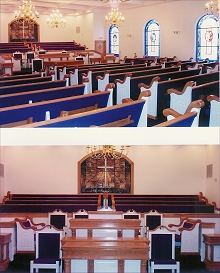 Click Here for a
Factory Photo Tour
Church Furniture International strives to provide the highest quality furniture and fiberglass products at very competitive prices.
Our furniture factory has been creating beautiful furniture and the steeple factory has created durable, low maintenance fiberglass products for architects, builders, and church customers for over thirty years.
Your satisfaction is our goal and we welcome the opportunity to demonstrate our craftsmanship and professionalism on your next project.
Church Furniture International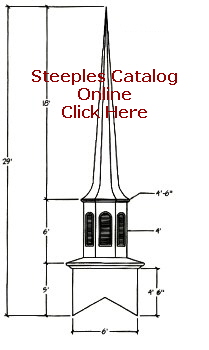 Robert W. Hinson, President, Church Furniture International, has over thirty years of experience in all areas of church furniture manufacture and installation. In addition to furniture, he has contracted and installed church steeples, baptistries, cupolas, and crosses, he markets a wide array of fiberglass products for churches. He supervises all areas of manufacture, fabrication and personally guarantees the quality of all products and timeliness of delivery. He will gladly assist with any custom-design projects you request.

Steven B. Hinson, Vice President of Church Furniture International, has over twenty years of successful business management and customer service experience. Steve Hinson also has extensive knowledge of the church interior design, allowing him to better meet your needs. He is happy to assist you with pricing, delivery options, and furniture products information.
Our many satisfied clients will attest to our honesty, customer-oriented service, and superior quality at Church Furniture International.